For a New Years meal, I cooked some Bluebills with ruttabagers, collards, black beans, cornbread & pork chops.
I prepped the BBs and marinated in Allegro Hot & Spicy for 5 minutes and then into the skillet. Cooked them medium rare & it was better than a filet . BBs are delicious if cooked right.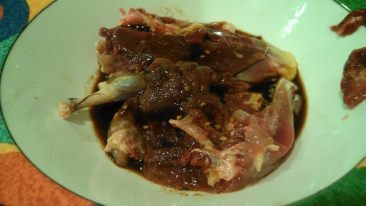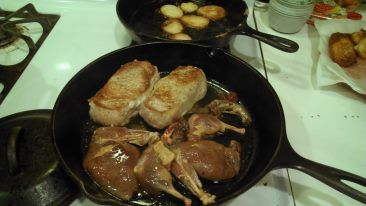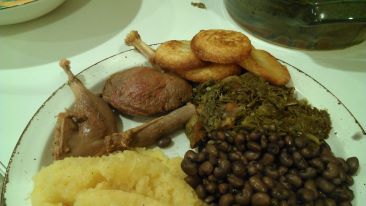 The first piece of cornbread I fried in 2013. I thought it was ironic considering the meal
& some Duck & Pastry from last weekend. It was daggone delicious too!!